We have been advised by several of our clients that they are getting a message that our phones are not working when they call the clinic. This message is in error. Our phones are working but when both of our lines are in use, some cell service providers are giving this message. Please be patient and give us a call again in a few minutes. Thank You!
Due to our current patient load we are unable to accept new clients. We will update this message when this changes. We apologize for the inconvenience and appreciate your understanding!
***If you are picking up prescription refills for your pet, please remember to call ahead of time so that we can get them ready for you as efficiently as possible. Thank you!***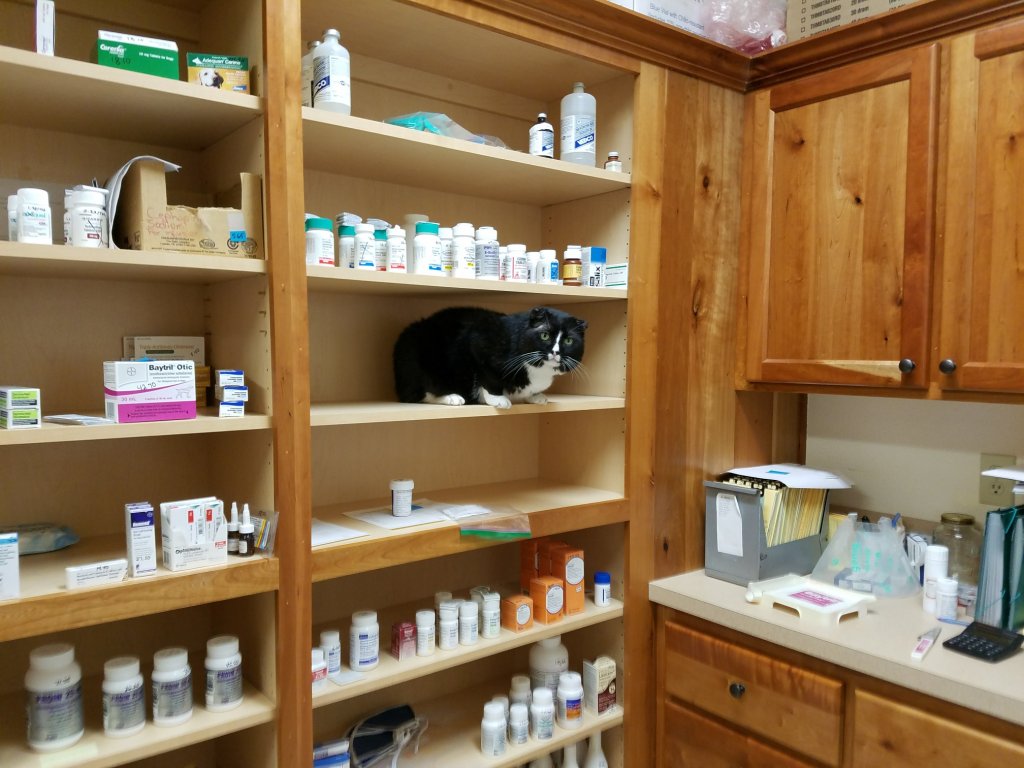 We are continuing to lock our front door and adhere to the following protocol:
All exams and procedures that can be done outside will be done there. When that is not appropriate, we will bring your pet into the clinic and ask that you remain in your car. Depending on what is happening, Dr. Hanifen will either come outside to discuss our findings or talk with you on the phone during the examination.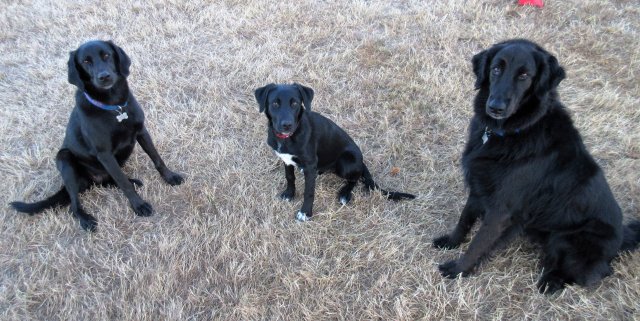 ​​​​​​​05/22/20 UPDATE:
With Marion and Polk counties starting to open up some retail and restaurant services we are getting questions about how the clinic will function.
Opening our lobby and maintaining appropriate social distancing between clients and staff will significantly reduce the number of patients we can see in a day. In order to have as many appointments available as possible for our patients and to protect our staff and clients from Covid 19 infection, we will continue curbside only services for the foreseeable future. If a member of our staff becomes ill with Covid 19, the clinic will be completely shutdown for at least two weeks. We very much want to avoid that happening and we are taking appropriate steps to limit our exposure in our personal lives as well to help reduce that risk.
Please keep in mind that the Covid 19 virus is still very much a public health hazard and now more than ever, we need to take appropriate steps to reduce the spread of this infectious disease between people to protect ourselves, our family members and especially those in our community who are most at risk of dying from it. This means continuing to wearing masks and maintaining a 6 feet distance from others in public situations.
As always, we appreciate your support and your patience! If there is anything we can do to help you during the pandemic, please don't hesitate to let us know!
Please take care of yourself,
All the Staff at Salem Park Veterinary Clinic
---
​​​​​​​03/20/20 UPDATE:​​​​​​​
Good Morning. Yesterday brought significant changes to the clinic as we continue to try to provide your pets with the best care we can while we continue to fulfill our responsibility to public safety and welfare.
Governor Brown has required that all medical facilities discontinue elective surgeries immediately to conserve PPE (personal protective equipment) for our human health medical partners. We expect that there will be a tremendous need in the coming weeks for these lifesaving items and this is the right call. We have begun setting aside our sterile gloves, nitrile gloves and other supplies so they can be given to Salem Hospital as needed. We also gave two of our four sterile cloth gowns to the Salem Emergency Clinic for their use. They had transitioned to paper only gowns and had no reusable gowns left. What can you do? Don't use and purchase medical supplies you don't need. This includes disposable gloves and masks.
We have locked our front door. The clinic is open and functioning. All exams and procedures that can be done outside will be done there. When that is not appropriate, we will bring your pet into the clinic and ask that you remain in your car. Depending on what is happening, I will either come outside to discuss our findings or talk with you on the phone while I am doing the examination.
If you need medication or food refills, please call the clinic in advance. We will process your payment over the phone and bring your items out to you when you arrive.
Staffing is becoming an issue. Out of an abundance of caution to protect staff members, our family members and our clients, we are down to 3 main staff members in the clinic, including myself, right now. We appreciate your patience while we work hard to take care of you and your pets. I am hopeful that we will have one staff member back after next week.
As things change, I will continue to update our Facebook page and our website.
Take care and be safe!
All the Staff at SPVC
---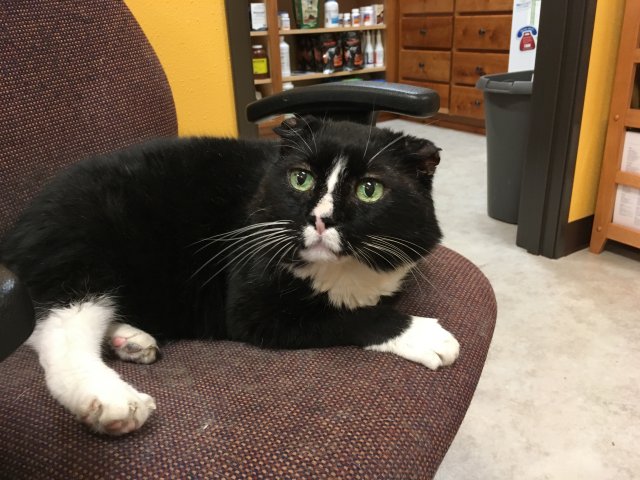 ​​​​​​​​​​​​​​
03/16/20 COVID-19 PROTOCOL:​​​​​​​​​​​​​​
As all of us watch Covid 19 impact not just Oregon, the Pacific Northwest but the whole world, we wanted to let you know that Salem Park Veterinary Clinic is implementing a plan to keep services running as smoothly as possible. This will take a village and your assistance is especially critical to keeping the clinic open and functioning.
Our first priority is the health and welfare of our staff, clients and patients. We are asking that anyone who is "at risk for illness" tell us in advance.
An "at risk" person is someone who is feeling ill, has had any contact with a someone who has been sick in the last 48 hours and/or especially if they have had any contact in the last 2 weeks with someone who has been diagnosed with covid 19 or a facility that has a known covid 19 diagnosis.
We want to stress that meeting these criteria does NOT mean we will not see your pet. We will make sure that your pet is taken care of but we need to know this information so that we can do that as safely as possible. If Dr. Hanifen becomes ill, our ability to provide healthcare for our patients will be severely limited.
We will handle "at risk for illness" appointments as follows:
1. If you have a routine, non-urgent appointment, please call us to reschedule it.
2. If your pet has a known condition that has gotten worse, we will utilize telemedicine as much as possible to prescribe new medications and/or alter dosages of current medications.
3. If your pet has a new condition and you and Dr. Hanifen feel that the new condition can be resolved without a visit to the office and your pet has had an annual exam in the last 12 months, we will utilize telemedicine as appropriate.
4. If your pet has a new condition that cannot be addressed with telemedicine, we will schedule an examination in the office. If you meet the "at risk for illness" criteria we will handle your exam so that we can protect our staff health as much as possible. This means whenever possible we will do the exam in the parking lot. If examination in the parking lot is not reasonable or safe, we will bring your pet into the clinic and ask that you remain in your car. We will communicate with you what the findings are via phone during the exam and you will be immediately involved in all decisions. Please bring your cell phone to these appointments so we can communicate as effectively as possible.
Please be aware that regular exam and consultation fees will apply to all telemedicine appointments. These services utilize clinic staff and facilities and Dr. Hanifen's education, experience and expertise.
When you call the clinic, please be ready to provide our reception staff with as much information as possible so they know how to help you best.
Office staff have been instructed to stay home if they are feeling ill. This may result in staffing shortages in the clinic. Please have patience with us, we will do our best to make sure everyone is taken care of.
We have ordered extra supplies to keep the clinic stocked in the event of supply shortages and delivery delays in the coming weeks. Please call the clinic at least 10 days in advance if you need a refill of a medication or prescription food so that we can make sure we have it in stock.
We will handle prescription refills as follows:
1. Please call the clinic with the prescription you would like us to refill and the amount you are needing.
2. Be prepared to pay by credit card over the phone at the time of your order. If this is not possible, we will discuss alternate payment options.
3. Please let us know when you plan to pick up your medication. When picking up, please park in front of the clinic and remain in your car. A member of our staff will bring your prescription order out to you.
Based on what we have seen happen in other countries, we do expect the number of ill people in our community to increase in the next 10 to 14 days. Hopefully, measures taken by Governor Brown will help slow down the spread of the illness so that our human medical services do not become overwhelmed. "Flattening the Curve" is important and it is the basis for our plan to handle this pandemic. Please help us by letting us know if you have any risk of illness. We cannot stress enough that we will make sure your pet is cared for but not giving this information could put all clinic services in jeopardy for all our patients.
Thank you for your help! We will get through this crisis if we work together! Please stay safe and check in on your at risk friends and relatives.
All the Staff at Salem Park Veterinary Clinic​​​​​​​